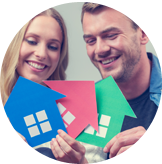 Team Adams Excel Realty & Mortgage
Heroes Helping Heroes Home was established to give back to the heroes of our community when purchasing or selling a home. This program was created by Veterans who have served overseas and understand the sacrifices heroes make for their family and community on a day-to-day basis.
Team Adams has over 17 years combined experience and is a true "One Stop Shop." As Realtors and Loan Officers we understand both sides of a real estate transaction better than anyone in our industry. We offer a 5-star customer service experience for our clients. Our goal for our clients is to net the most money possible when selling and negotiate the best price and terms possible when buying. To find out how we can get you what you want, in the time frame you want, contact us below.
*Realtor credits based on purchase/sale price of home and comission paid by seller.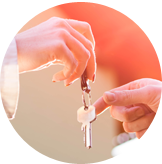 Who is Eligible?
TEAM ADAMS Excel Realty & Mortgage is dedicated to helping our HEROES serving in the positions below.
MILITARY
Active Duty, Veteran, Retired, Reservist, National Guard
LAW ENFORCEMENT
Police, Sheriffs, Corrections, CHP, Border Patrol and Retired LE.
FIREFIGHTERS
Active, Retired, Volunteer
HEALTH CARE PROFESSIONAL AND FIRST RESPONDERS
Doctor, Nurse, Technician, EMT, Home Health Aide, Ambulance, Dispatch
TEACHERS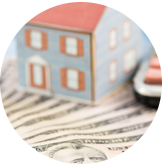 Hero Savings
Some of the great perks of our program:
Up to

$500

Lender Credit

$395

Home Warranty Credit

$300

off Home Inspection Credit

$100

off Pest Inspection Credit

$550

Appraisal Credit
Professional Staging (for sellers)

$150

toward Safe Moving Co.
1st Year taxes free through R.C. Spalding & Co. CPA
And so much more!